The Sweat Hotel with Keith Sweat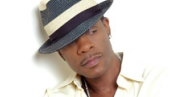 The Keith Sweat Hotel Keith Sweat, the legendary R&B singer and music producer, has broadened his musical empire with the launch of a new radio show The Keith Sweat Hotel.
Debuting February 26, 2007, the program airs Sunday through Friday from 6 p.m. til 11pm. Keith Sweat broadcasts live from Atlanta at his Premiere Networks studio.
The Keith Sweat Hotel is a music-intensive program with R&B and slow jamz from the 70s, 80s, 90s, to today. Also featured on the show will be special guests, live in-studio musical performances, and listener confessions, apologies and dedications.